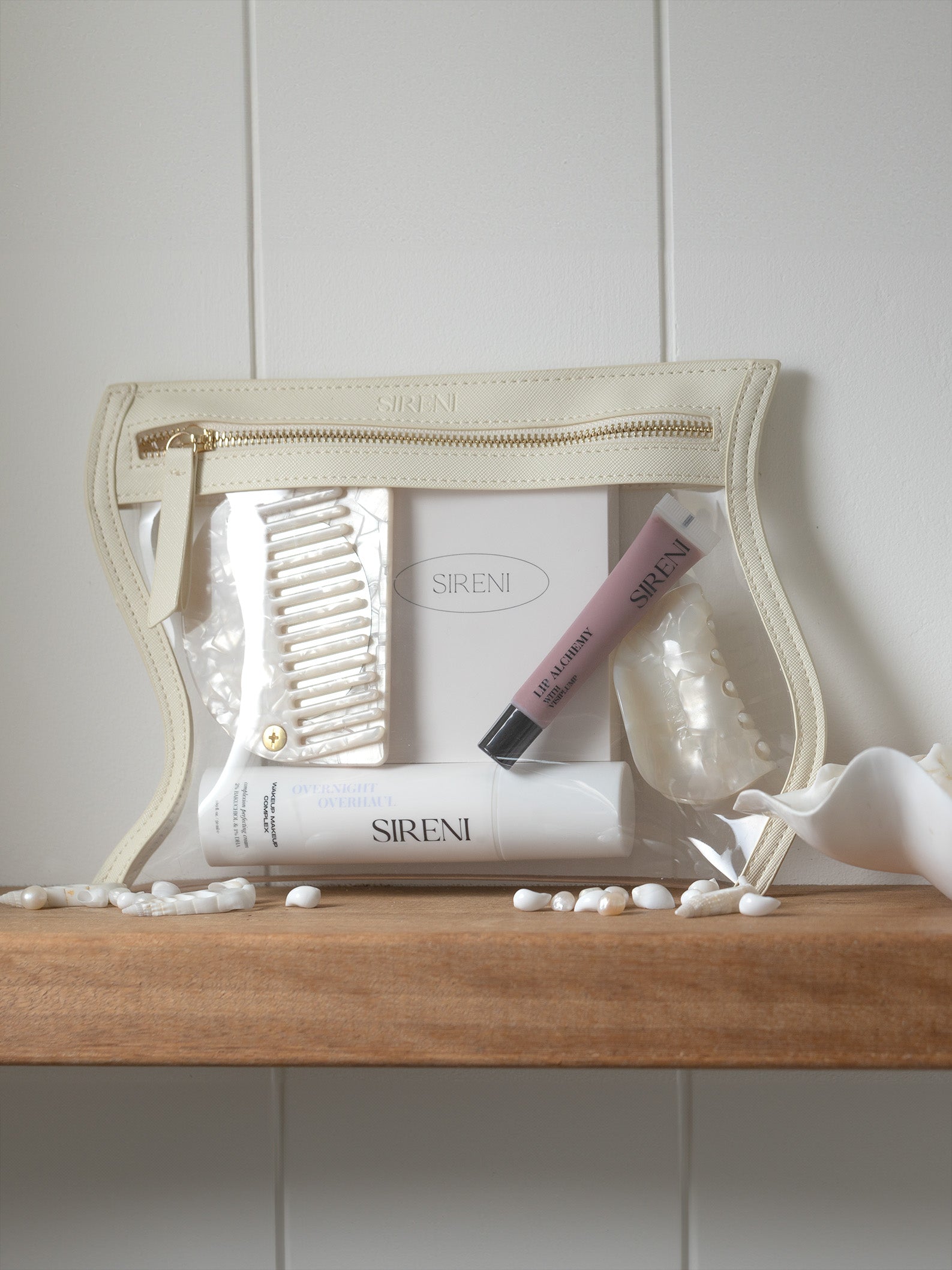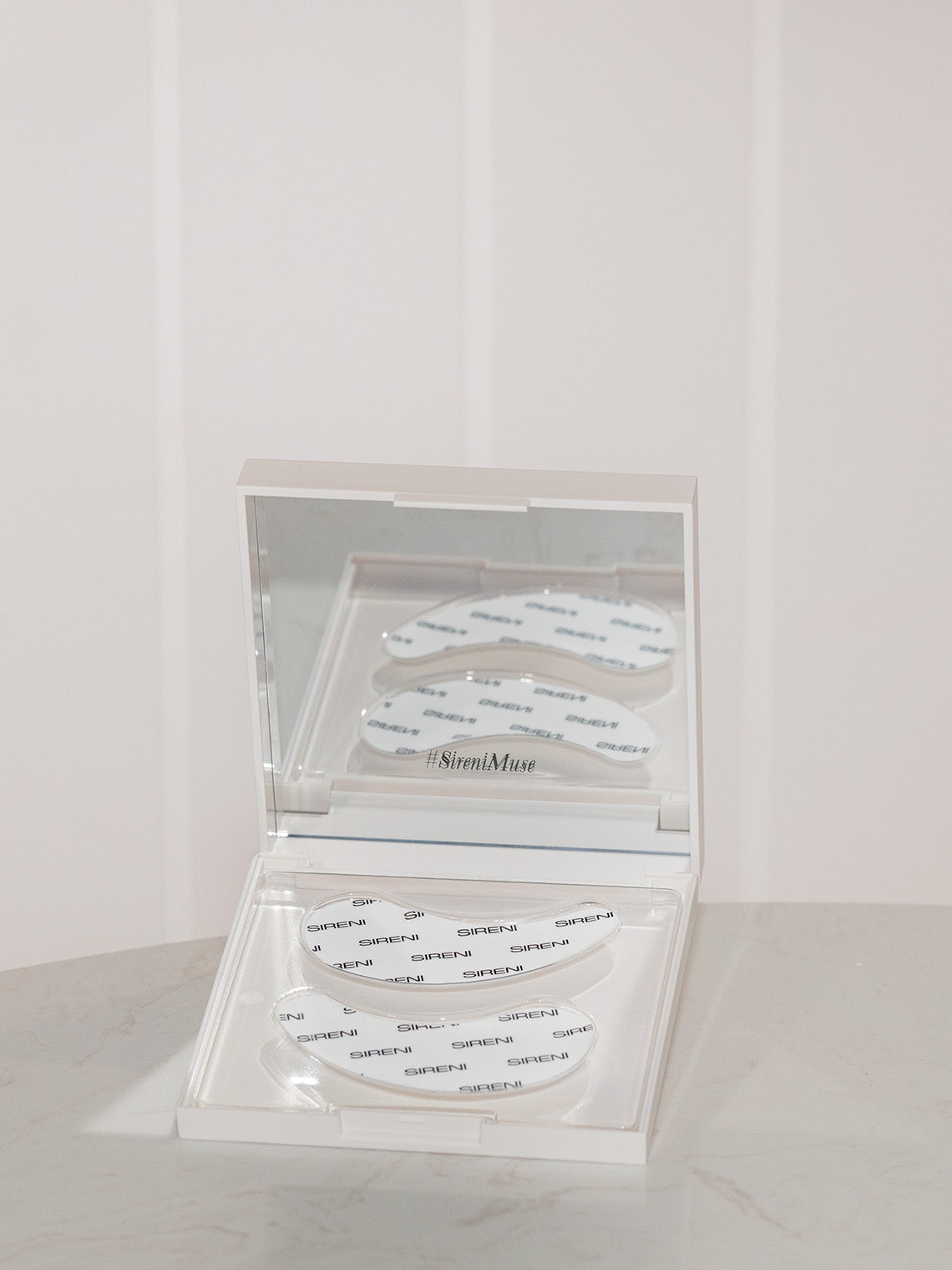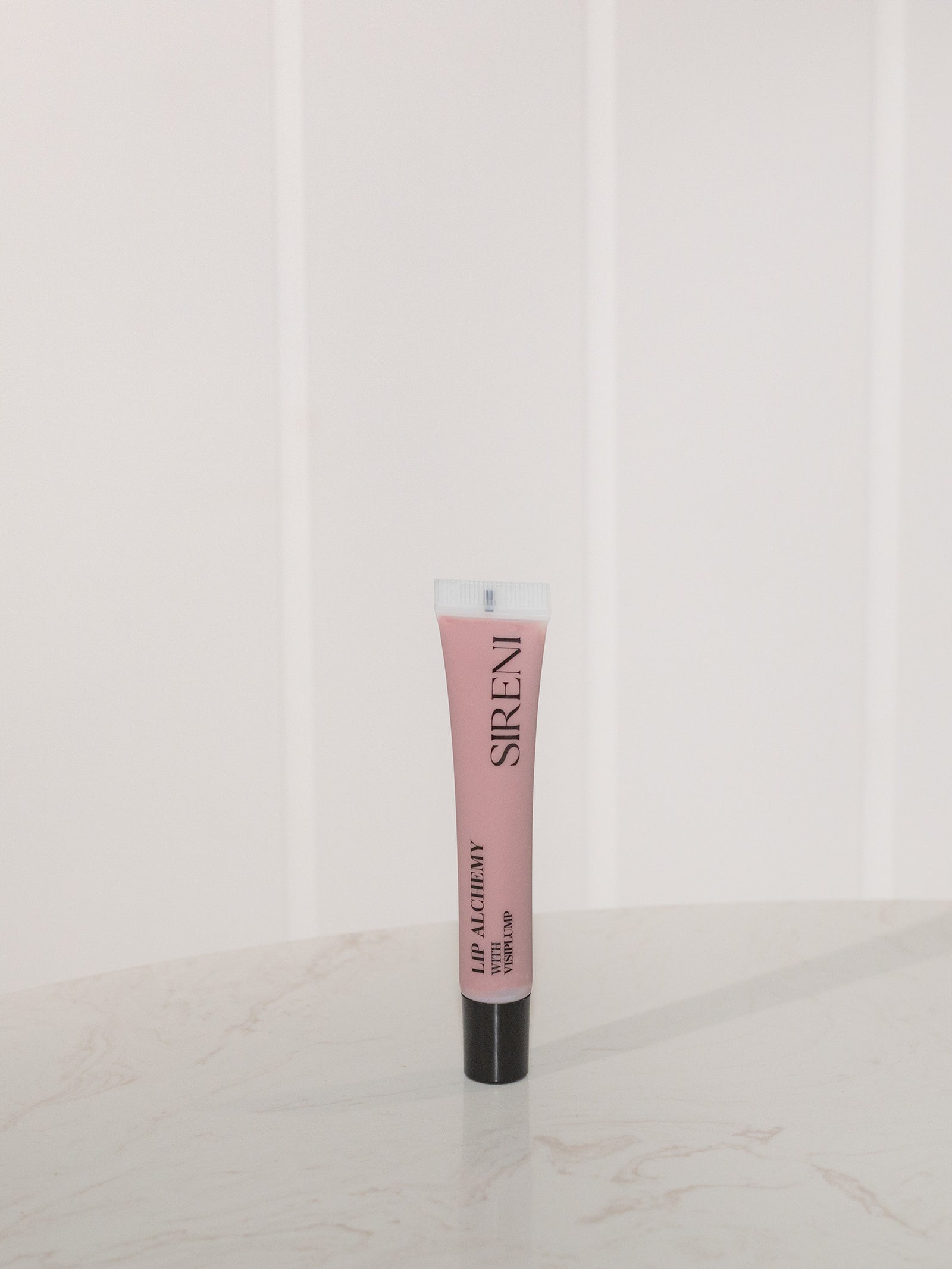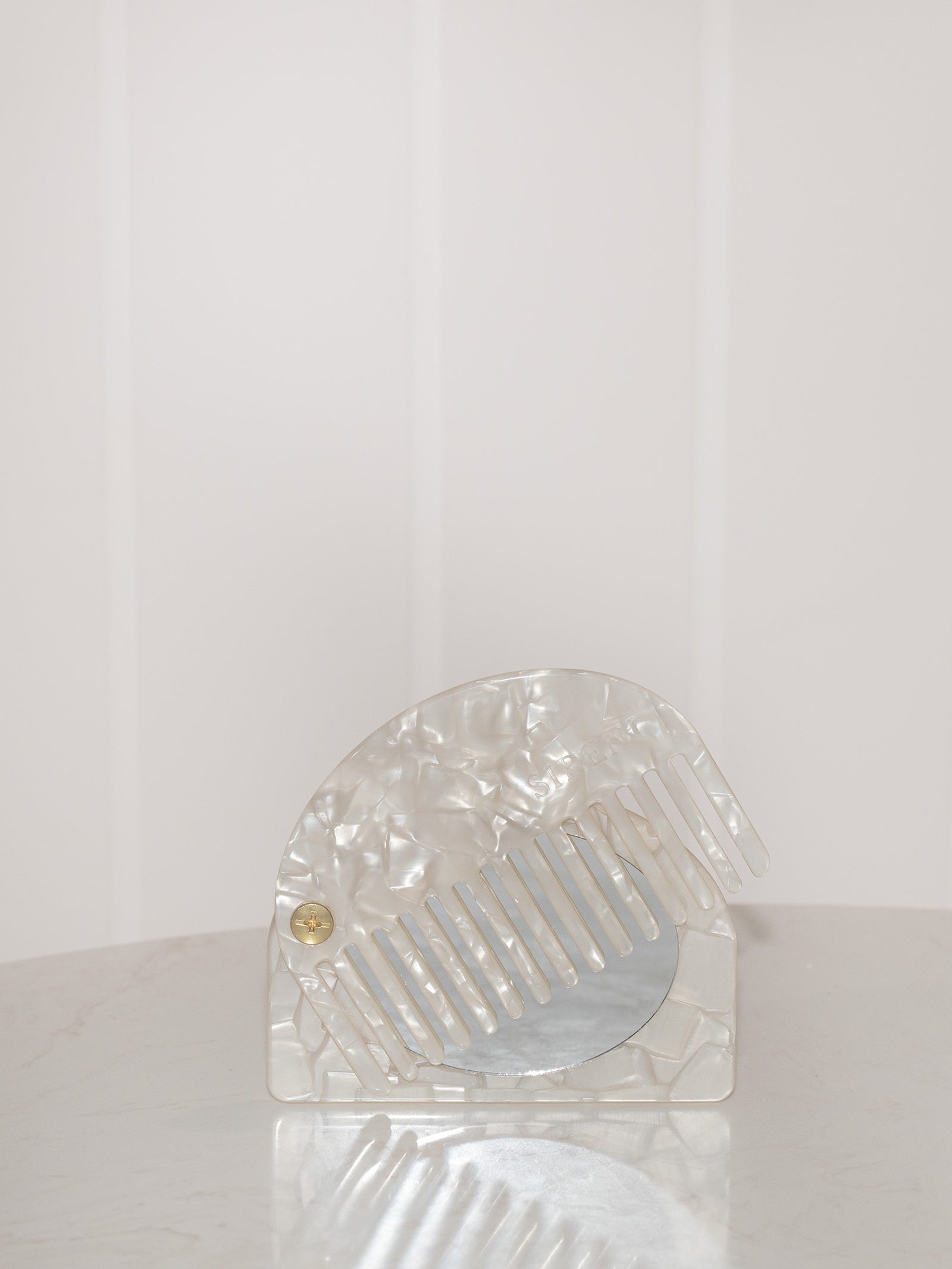 Siren Set
Our Limited Edition Siren Set is the ultimate collection of essentials—to simplify and elevate your beauty routine. From our skincare-meets-makeup nighttime treatment that works while you sleep, to our chic, reusable under eye patches and double duty on-the-go self-care accessories, this is the complete Sireni experience.  

Overnight Overhaul Rejuvenating Beauty Mask: Reimagine your beauty routine with the overnight cream to rule them all. Effective levels of Bakuchiol and DHA work overtime to rejuvenate dull, uneven skin, as soothing Shea butter wraps you up luxurious hydration. Wake up to a dewy, radiant complexion with a filter-like finish. $60 value
Lip Alchemy: All you'll ever need in one lip product. This 3-in-1 essential drenches lips with a nourishing mask-like hydrating treatment, a subtle tint, and instantly visible plumping. Texture as luxurious as an overnight lip mask that tingles and is never sticky. Powered by VisiPlump, a proprietary cocktail of actives to moisturize, smooth, and soften while imparting an invigorating tingle. $25 value
Eye Renaissance Eye Shields & Compact: Our reusable silicone Eye Shields allow you to customize your under eye treatment and maximize the benefits of your skincare routine. Store them safely in our collectible mirror compact, perfect for on-the-go application and touch ups. $25 value
Double Duty Mirror Comb: The evolution of our opal-inspired wide-toothed comb comes with an added swivel mirror —the perfect size for keeping in your purse at all times. Use the comb on wet or dry hair to smooth and style, or pull out the half-moon mirror for an effortless zhoozh between office, lunch, gym, and especially long trips. $24 value.
Muse Clip: An essential hair piece to elevate your look in an instant. This classic, opal-inspired jaw-style clip makes life easier, adding a chic accent to any occasion. Keep it in your bag for on-the-go styling. $22 value.
Wave Clutch: Stay effortlessly chic and organized with this multi-use accessory. The Wave Clutch keeps all your makeup and hair essentials easily accessible for when you need them most. It's the ultimate BFF whether you're going to a concert or a night out. Sail through security with all your travel essentials safely stored. Fully TSA and stadium approved. $34 value.
This set is a limited run. Once it sells out, it will not be restocked.
YOUR BEAUTY, ENHANCED
YOUR BEAUTY, ENHANCED
YOUR BEAUTY, ENHANCED
YOUR BEAUTY, ENHANCED
YOUR BEAUTY, ENHANCED
YOUR BEAUTY, ENHANCED
YOUR BEAUTY, ENHANCED
YOUR BEAUTY, ENHANCED
YOUR BEAUTY, ENHANCED
YOUR BEAUTY, ENHANCED
YOUR BEAUTY, ENHANCED
YOUR BEAUTY, ENHANCED
YOUR BEAUTY, ENHANCED
YOUR BEAUTY, ENHANCED
YOUR BEAUTY, ENHANCED
YOUR BEAUTY, ENHANCED
YOUR BEAUTY, ENHANCED
YOUR BEAUTY, ENHANCED
YOUR BEAUTY, ENHANCED
YOUR BEAUTY, ENHANCED